Support the Down syndrome community with a gift to NDSS!
By making a gift today, you are helping advance our mission to empower individuals with Down syndrome and their families by driving policy change, providing resources, engaging with local communities, and shifting public perceptions.
Your gift will:
• create policy change through advocacy at the federal, state, and local levels,
• provide comprehensive and accurate information and resources,
• facilitate access to an inclusive education for all students,
• expand employment opportunities for individuals with Down syndrome, and
• promote health and wellness throughout the community.
If you have questions about supporting NDSS, please email donations@ndss.org. Interested in making an honor or memorial donation? Learn more here.
Online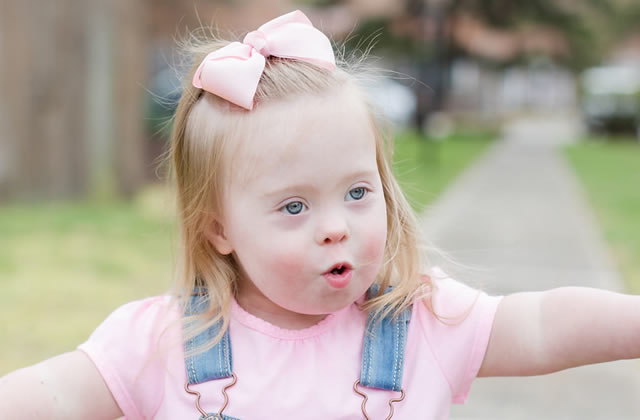 Online donations are easy and secure. You can make a one-time gift or set up a recurring monthly donation.
By Mail or Fax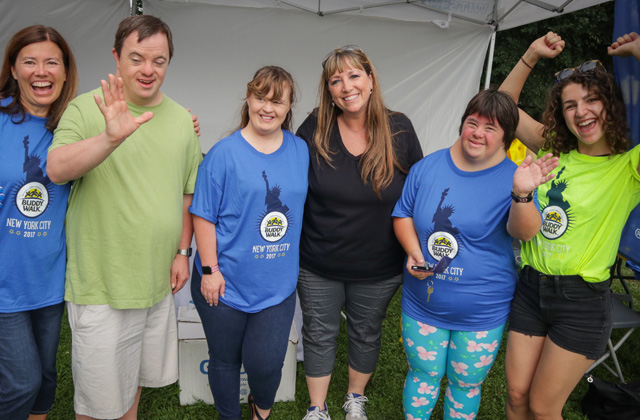 Download the form and mail it with your donation to:
1155 15th Street NW
Suite 540
Washington, DC 20005
NDSS is committed to being a careful and transparent steward of the funds we receive. We are proud to have achieved high marks from charity evaluators.
Recurring donations are a safe and simple way to make small gifts add up throughout the year. Set up a recurring monthly donation to NDSS today!
Tribute donations are a meaningful way to say thank you, celebrate a special occasion, or remember someone who has passed away. Once a donation is made, NDSS sends a special tribute card explaining to the recipient that a gift has been. To make your tribute donation online, use our secure online honor/memorial donation form. To make a donation by check, please use our donation form and include it with your check mailed to our address.
If you choose NDSS to receive memorial or honor gifts, please email donations@ndss.org so we can track and report gifts to you.
Naming NDSS in your will or estate plan is a wonderful way to leave a legacy of support for the Down syndrome community. Your planned gift to NDSS is a lasting investment in the future of individuals with Down syndrome. It can also provide benefits to you and your family. Significant tax savings can be realized through these gift plans. To make a gift to NDSS from your estate, please consult with an estate attorney and/or tax advisor.
If you're looking for a tax-smart way to leave your legacy, consider a gift of stock. When you donate appreciated securities that you've owned for more than one year, you can avoid capital gains tax and receive a charitable income tax deduction when you itemize. Download out stock transfer instructions and email donations@ndss.org to make your gift.
Corporate matching gifts are a great way to double or triple your donation to NDSS. Use the form below to get started. 
Matching Gift
and
Volunteer Grant
information provided by

You can initiate a grant recommendation from your donor-advised fund (DAF) directly to NDSS in three easy ways: make a one-time gift, establish an automatic recurring gift, or designate National Down Syndrome Society as a beneficiary of all or a portion of your remaining DAF funds in the future.
We Respect Your Privacy
The National Down Syndrome Society (NDSS) is committed to respecting the privacy of its financial and in-kind donors, whether the donation is made online, by mail, or any other method. When you make a financial or in-kind donation, you provide your name and contact information. Financial donors provide standard payment information including, in many circumstances, credit card data. We protect your information in a variety of ways, as described below.
We use industry standard safeguards to protect your information. Many donors use credit cards for donations. We protect the security of credit card transactions using a number of measures such as encryption, access controls, network firewalls, and physical security. These measures make it extremely difficult for anyone to intercept the credit card information you send to us. When we work with other companies to process credit card transactions, those companies also use encryption and other appropriate security measures.
We will not sell, share or trade our donors' personally identifiable information with any other entity.