Join us in Washington, D.C., for the Down Syndrome Advocacy Conference, April 17-19, 2023!
Join us in Washington, D.C. for the NDSS Down Syndrome Advocacy Conference, April 17-19, 2023! Similar to our past Buddy Walk® on Washington, this two-day event (with optional pre-conference learning sessions on April 17) will bring our community together to advocate for legislative priorities that impact the Down syndrome community. NDSS is thrilled to be holding this conference in partnership with other national Down syndrome organizations, including our Advocacy Partners, the National Down Syndrome Congress, and the Global Down Syndrome Foundation.   
During the optional pre-conference learning sessions, attendees will take a deep dive with the NDSS team and other national groups about policy topics that affect the Down syndrome community. On the first full day of the conference, April 18, attendees will have the opportunity to take part in advocacy training, learn more about our legislative priorities for the 19th, and hear from guest speakers such as Heather Avis of The Lucky Few and Matthew Schwab of Matthew Schwab Speaks. Finally, the conference culminates with the opportunity to advocate to Members of Congress on Capitol Hill!    
 A full-day youth advocacy training will be offered on the 18th for advocates ages 6+. This exciting training will get our young advocates ready for their meetings on Capitol Hill including an age-appropriate understanding of the topics we'll be discussing with members of Congress on Wednesday.  
Registration is now closed. Registration closed March 24, 2023, at 5 PM ET.
The conference portion will take place at Hilton Arlington National Landing. The room block is now closed. We suggest you try these nearby hotels: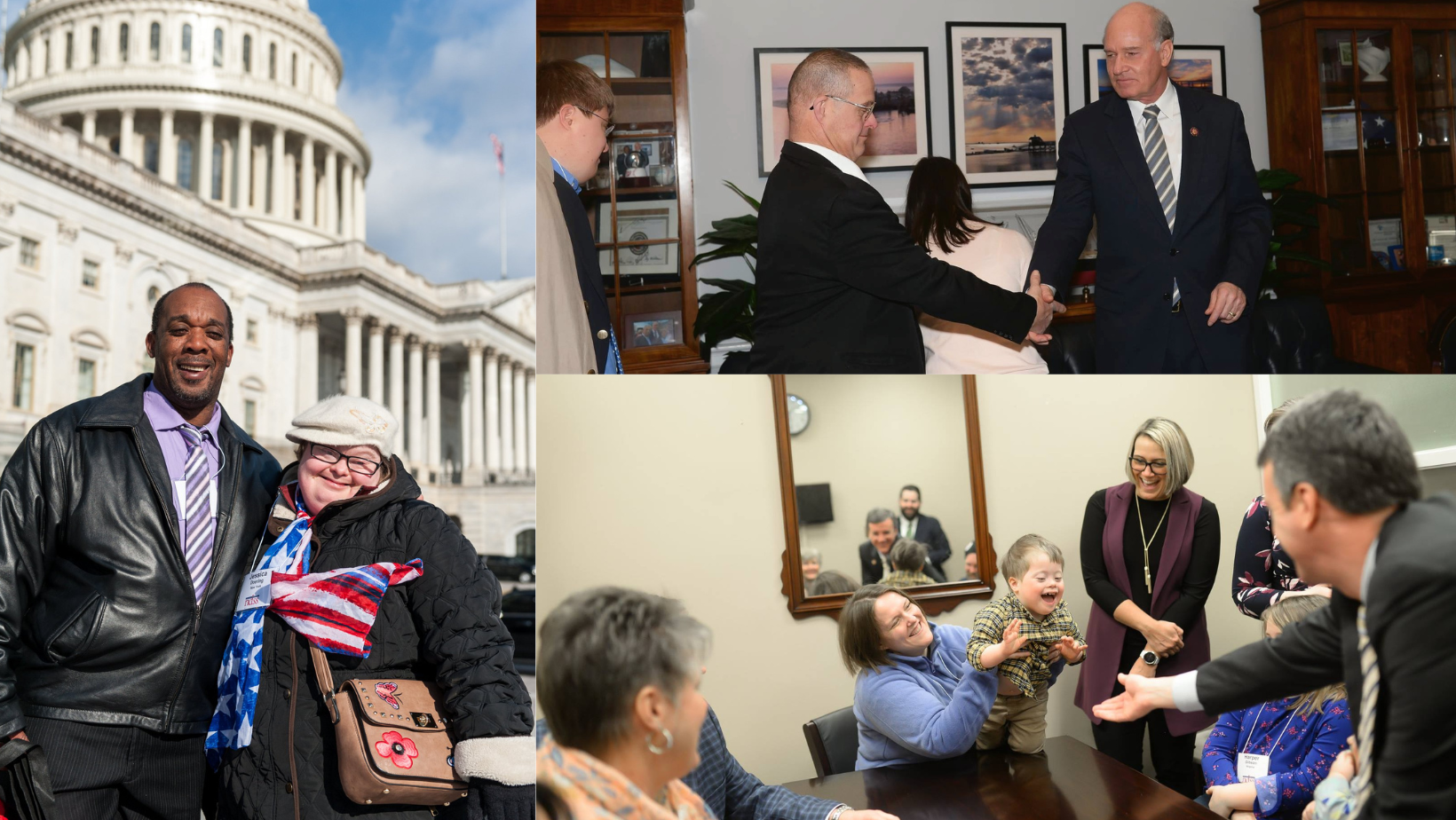 CONFERENCE SCHEDULE
Monday, April 17, 2023 (Pre-Conference Learning)
Tuesday, April 18, 2023 (Legislative Training Day)
Wednesday, April 19, 2023 (Hill Day)
View the full conference schedule here
*When booking travel, please try to book the latest possible travel to accommodate afternoon meetings and programming.