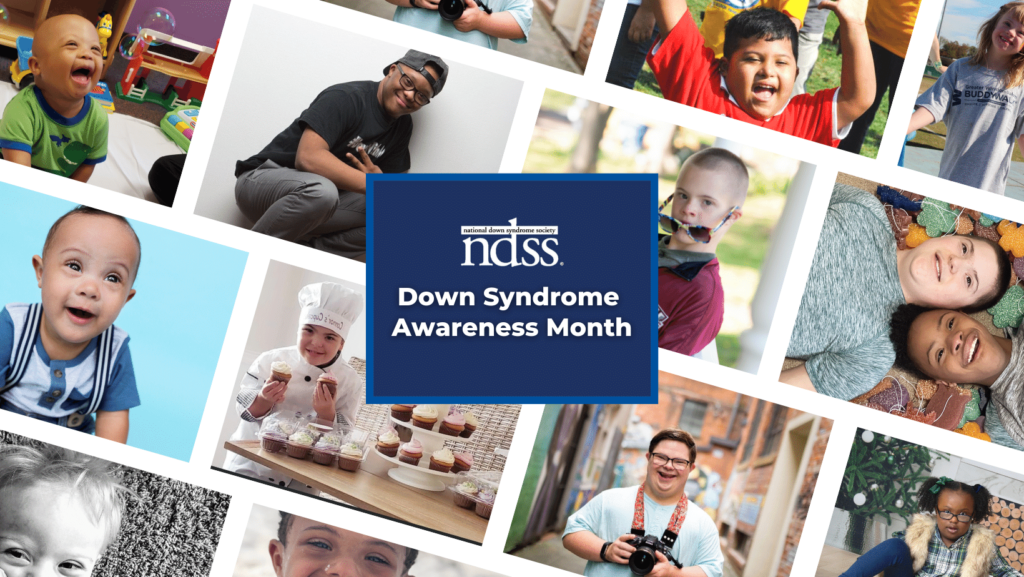 October is one of our favorite months of the year! Join us in supporting the Down syndrome community during this special month. In the 1980s, NDSS participated in the efforts to have October proclaimed "Down Syndrome Awareness Month," or "DSAM," and this designation continues today. It's a month to raise awareness and celebrate the many abilities of our loved ones with Down syndrome. DSAM seeks to break down barriers and focus on promoting advocacy for people with Down syndrome. NDSS celebrates October in a different way each year and we invite you to get involved and spread the word. Use #DownSyndromeAwarenessMonth to post on social media, and don't forget to tag NDSS so we can share your post!
How to get involved:
Join our 21 Day Inclusion Challenge
Join the Facebook Group   
Challenge yourself this October and commit to accomplishing a goal of your choice for 21 days out of the month. Join our Facebook group and start your fundraiser today and connect with other individuals in the community. Keep raising money to earn more swag! 
Send a DSAM E-card
Send an e-card
Make a donation to NDSS and send an e-card in honor of someone to celebrate this month!
 
Share NDSS DSAM Fact Cards on Social Media
Share our Down Syndrome Awareness Month facts on your social media channels. You can use the version we created or take the template and add your own photos on Canva. 
Download DSAM Fact Cards*You will need to click 'Download' in the top left corner to access the zip file of 31 fact cards and an intro card to share on social media throughout the month of October!
Download editable DSAM Fact Cards*You can download an editable version and add your own photos of your loved ones through Canva
NDSS x Dance Happy Designs
Purchase
NDSS is proud to partner with Dance Happy on these limited edition items. 21% of the sale price of each item from this collection will be donated to NDSS's employment program which seeks to increase access to the workforce for all people with Down Syndrome.
NDSS x 21 Pineapples 
Purchase
We're teaming up with self-advocate CEO Nate Simon again this year for our second DSAM collaboration. A portion of your purchase on any of the 21Pineapples x NDSS items will be donated back to NDSS throughout the month of October. 
Newsletter
Sign up for our newsletter
Sign up for our newsletter to stay up-to-date on all things NDSS.