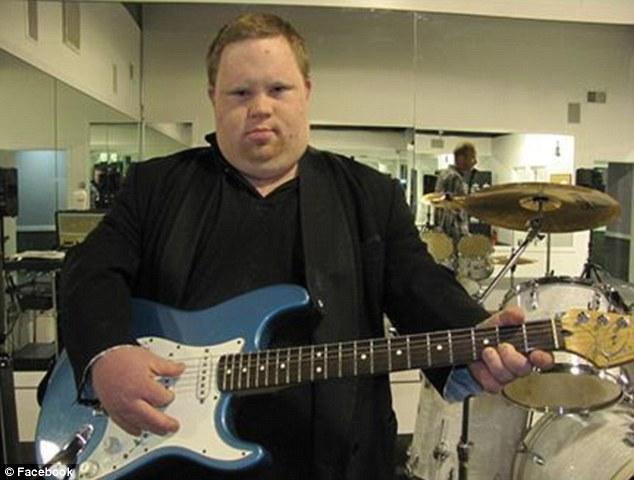 About the Scholarship
Mission
The Ethan Saylor memorial scholarship awards $500 to an individual who embodies the same spirit that Ethan Saylor carried with him.

History
Ethan Saylor lived his life to the fullest. Whether it was rocking out to music, working with law enforcement, or playing the guitar, when Ethan wanted to do something, nothing was going to stop him. This scholarship is designed to help give individuals with Down syndrome to pursue their own dreams, regardless of any perceived limitations. This award is given annually to those who display the same drive and determination to pursue their dreams as Ethan had. Whether your dream is to rent a limo to party with your friends, or to fly with your family for a fun vacation – the Ethan Saylor Memorial Scholarship can support bringing these dreams to life.

"Nothing is as important as passion. No matter what you want to do with your life, be passionate."
-Jon Bon Jovi, Ethan's hero

*Please note: If you are looking for a scholarship to help with college costs, please visit the O'Neill Tabani Enrichment Fund page. The Ethan Saylor scholarship is for individuals to pursue their passions outside of academics!
2023 Scholarship
The Ethan Saylor Memorial Scholarship will award $500 to one individual to support them in pursuing their passion.
Additional Information
Each applicant must:
Have Down syndrome
Be 18 years of age or older
Intend to pursue a passion despite previous limitations
To apply, in 500 words or less, tell us about your passions, and dreams and how you would use the Ethan Saylor Memorial Scholarship to make your dreams a reality. In the application, please be sure to include your name, address, age, phone number, and e-mail address. Self-advocates may apply for themselves or have someone else complete the application for them.