Positive Steps for Social Inclusion
For children with and without disabilities, friendships and social relationships are important. Social inclusion is a critical issue for every student with a disability, regardless of whether the student is educated entirely in special education classes, or included in regular education classes. Students educated in all these scenarios will eventually live and work in the community, where they need to be able to interact with people of all ability levels. One of the critical components of social inclusion is that students see children with Down syndrome and those children see themselves as valued participants in the classroom and the school.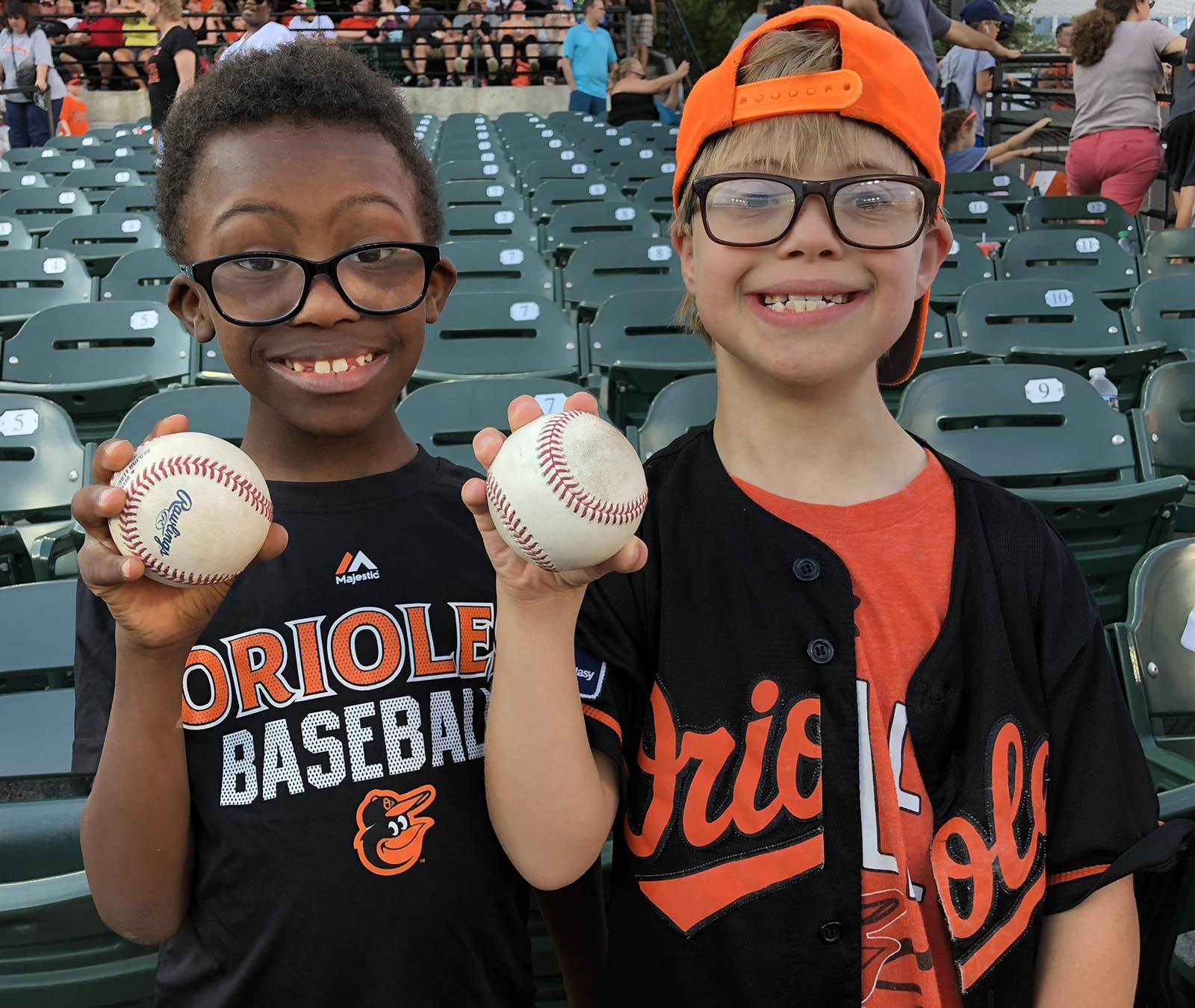 Parents of younger students may consider talking to the class or sending a letter to classmates' parents sharing information about their child with Down syndrome. In this letter, they can communicate their willingness to answer any questions other parents may have about Down syndrome and about inclusion. This may help when it comes to arranging activities with classmates outside of school. 
Parents should try to ensure that a few of their child's friends or supportive acquaintances are in their class every year. This is especially important during transition years to middle school and high school. The students who know and support the child will model positive relationships and promote the expectation that the child will continue to be an important part of the group. Children with Down syndrome should partner with other classmates for group activities. Paraprofessionals, aides, or teachers can help, but should not take the place of a student partner. Paraprofessionals and aides should be seen as helpers for all the students, not just the students who have disabilities. 
To the maximum extent possible, children with Down syndrome should participate in after-school and weekend activities such as book fairs, math nights, plays, concerts, dances, club meetings, and sporting events. As they get older, their friends will naturally provide support at these events. At this point in time, adults may observe from a distance or may not need to be present at all. It is important for each parent to be sensitive to his or her child's growing sense of independence. This is a difficult transition that can involve taking some risks. It is important parents ensure their children receive as much information as possible about risky behaviors, boundaries, rules, and expectations.
Friendships as an Adult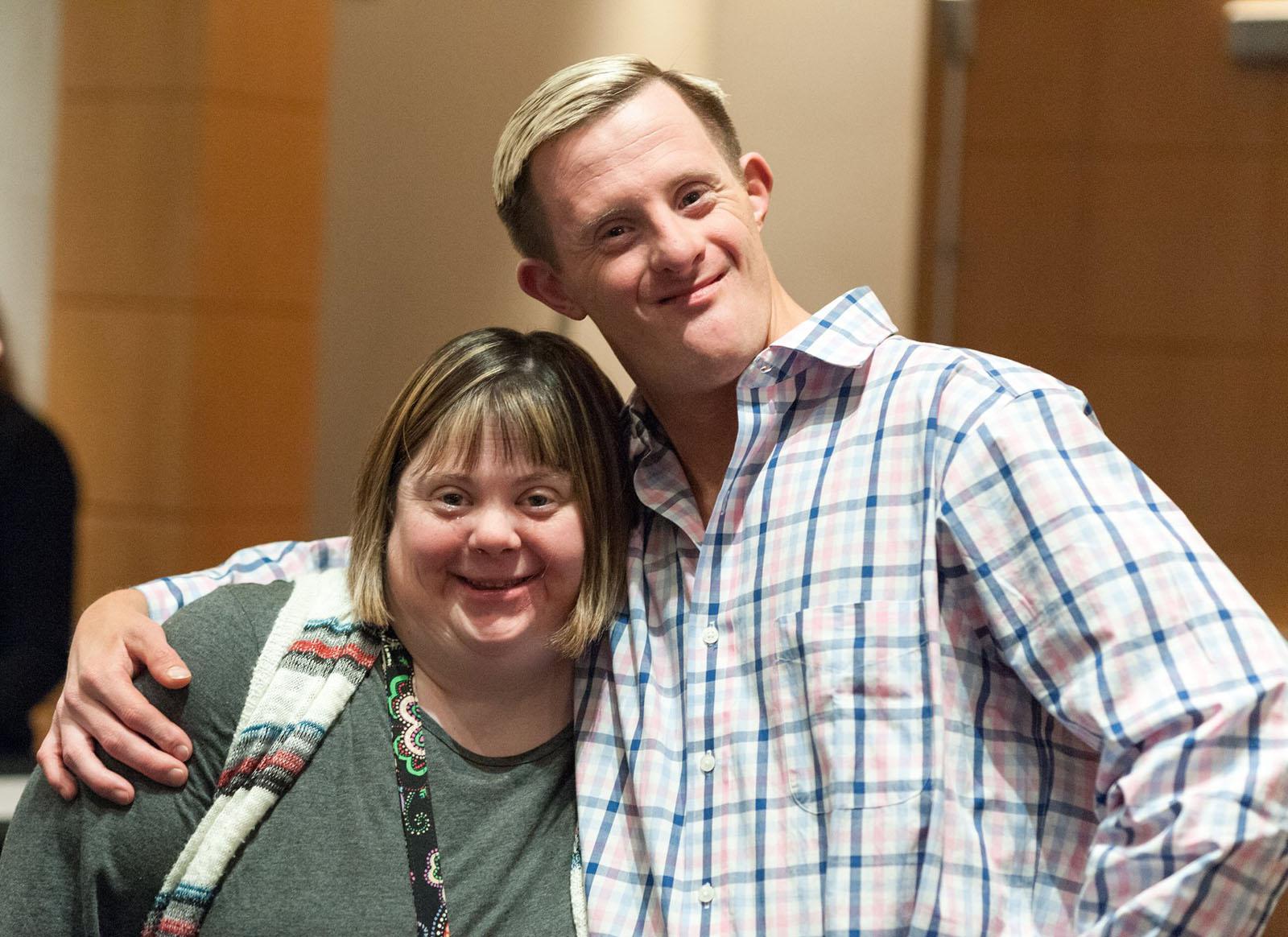 Forming and maintaining friendships after high school is difficult for everyone. Individuals with Down syndrome often face added challenges. Adults with Down syndrome might have transportation limitations. They may or may not have the ability to drive themselves to see a friend. Public transportation is not available in all locations. In addition, many of the individual's friends may leave the area for college or jobs. This can cause feelings of isolation or being "left behind". It is vitally important for the transition plan to include specific opportunities for socialization and relationship building through a job, continuing education, clubs, or volunteering. 
Positive social relationships are important to mental health. This is true for everyone, including individuals with Down syndrome. A small study in Australia found young adults with Down syndrome who had three or more positive social relationships outside of their immediate family tended to have a significantly better overall score on a quality-of-life assessment than those with two or fewer relationships (Haddad et al., 2018). This research emphasizes the importance of making regular social activities a priority. 
Social stories, visual supports, and social skills groups are all helpful ways to learn and practice appropriate relationship skills as an adult. The Advocate Medical Group Adult Down Syndrome Center provides free printable resources on their website as well as hosting social skills groups. A link to their website can be found under External Resources below. 
Citations: 
Haddad, F., Bourke, J., Wong, K., & Leonard, H. (2018). An investigation of the determinants of quality of life in adolescents and young adults with Down syndrome. PloS one, 13(6), e0197394. https://doi.org/10.1371/journal.pone.0197394 
---