Research is a critical way to discover answers to questions that matter to individuals with Down syndrome, their families, and the caregivers and professionals who support them. It enhances the understanding of not only co-occurring health conditions and treatments but also information related to education and employment. This knowledge can greatly improve health outcomes and the quality of life of individuals with Down syndrome. The National Down Syndrome Society (NDSS) does not conduct research, however, NDSS recognizes the importance of research and works to connect families, researchers, and professionals in a way that increases overall knowledge about Down syndrome and facilitates greater research participation among our community.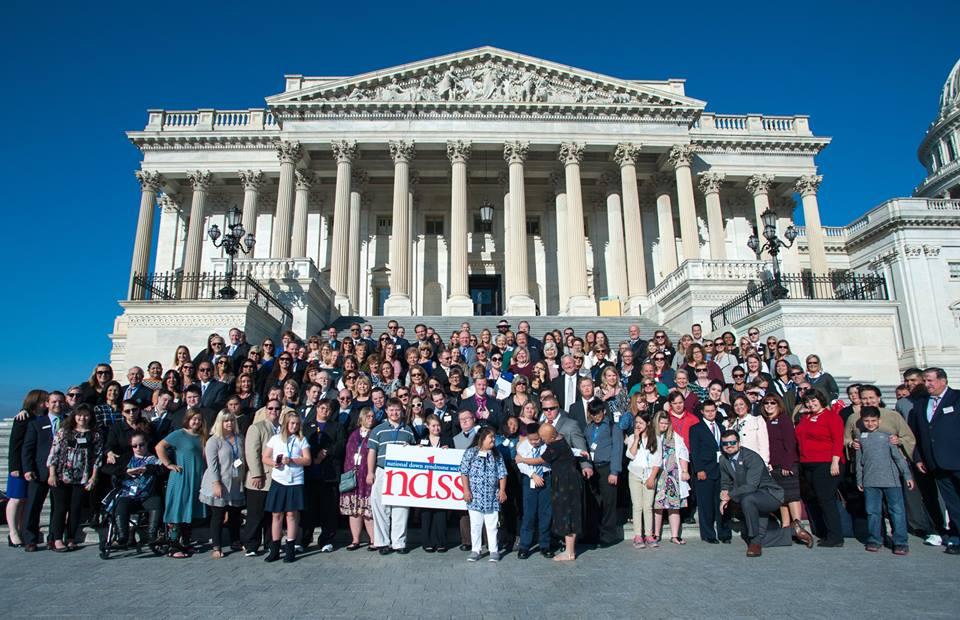 A survey study published in the Journal of Applied Research in Intellectual Disabilities found a significant difference between the proportion of parents wanting more therapy and treatment options for their children (91.8%), the proportion of parents willing to have their child with Down syndrome participate in research (72.4%), and the proportion of parents who have actually enrolled their children in research studies (36%). Although our community has seen increased awareness and funding for research, it will only be effective if families choose to participate in studies. These studies cannot occur without enough participants, making families and individuals a vital part of the research process.
INCLUDE Project
One important opportunity for research participation is the INCLUDE Project. In June 2018, the National Institutes of Health (NIH) launched the INCLUDE (INvestigation of Co-occurring conditions across the Lifespan to Understand Down syndromE) Project to investigate health conditions that affect individuals with Down syndrome such as Alzheimer's disease/dementia, autism, cataracts, celiac disease, congenital heart disease, and diabetes. The three goals of the INCLUDE Project are to:
fund basic research on chromosome 21 to improve the understanding of the biology of Down syndrome and support development of treatments for health conditions experienced by individuals with Down syndrome.
assemble a large study population, called a cohort, of individuals with Down syndrome to study the full range of conditions experienced by individuals with Down syndrome across the lifespan.
conduct clinical trials research including individuals with Down syndrome. Currently, there are many clinical trials studying conditions and diseases that commonly affect individuals with Down syndrome but exclude these individuals from participation. This makes it difficult to know if interventions developed in these studies will be effective with individuals with Down syndrome.
Thanks to the INCLUDE Project, the NIH has increased funding for Down syndrome research from 35 million in 2017 to 111 million in 2020. NDSS consistently advocates for this funding to be maintained or increased in the future.
Get Involved
Whether through the INCLUDE Project or other important studies, NDSS wants to make the process of participating in research more accessible and less intimidating. For anyone who is unsure where to begin, we recommend the following.
Join DS-Connect which is a registry through the National Institutes of Health for individuals with Down syndrome who are interested in participating in research. With participants' permission, DS-Connect will let individuals know when they are eligible for a new study and give them the opportunity to learn more.

NDSS provides a frequently updated list of research opportunities, including online surveys, here. While not officially endorsed by NDSS, these opportunities have been vetted by a team of experts. Researchers who would like to have a study considered for publication with NDSS should complete and submit this form.

Sign up for the NDSS newsletter for monthly updates including research and new resources as they become available.

Sign up for NDSS Advocacy Alerts to discover opportunities to advocate for our policy priorities related to research, like increasing funding for the INCLUDE Project.

Visit LuMind IDSC or the Global Down Syndrome Foundation to learn more about research and Down syndrome.

Ask questions! We would love to answer questions about participating in research. Our research associate, Dana Sciullo, can be reached via email at dsciullo@ndss.org.