Run for 3.21 is going to the West Coast!
The 2024 Run for 3.21 will take place March 21-23, 2024. The team will run 340+ miles from Los Angeles, CA to Las Vegas, NV beginning at 4 am PT on Thursday, March 21, and will finish Saturday, March 23, 2024. The team will spend more than 50 hours running relay-style through the Mojave Desert, day and night, to complete the course. Participants must be able to run 35-45 miles over a three-day period in desert-like conditions including uneven terrain, extreme weather, and wildlife.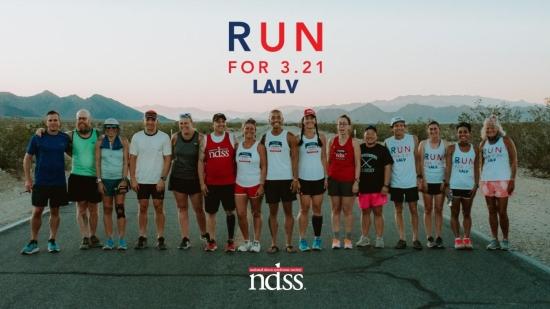 The fundraising requirement is $5,000 per runner. Each participant will be responsible for their own transportation to and from the event. A room block will be secured for the night before the event.  
Check out this video from our last LALV Run for 3.21!