---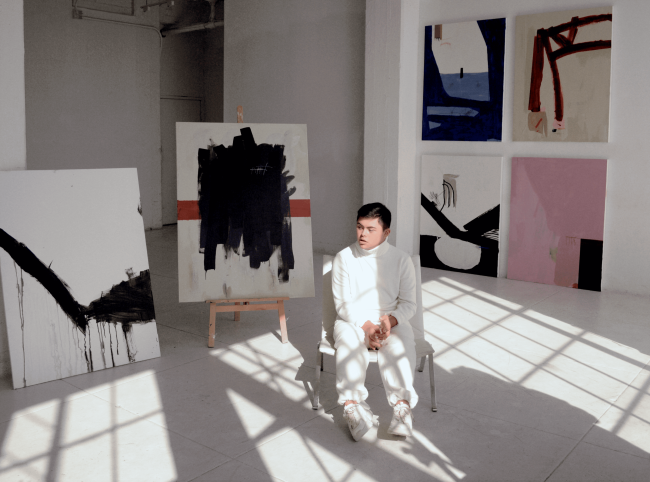 Artist
Santiago
On December 9th, 2022, Santiago becomes the first artist with Down syndrome and autism to release an NFT collection of 1,000 unique artworks. Santiago paints in an abstract expressionist style, hence the collection name: ABSTRACTO. Santiago is 16 years old and non-verbal, but his art speaks loud and clear.

Over the course of 5 months, Santiago painted over 200 paintings. The artist used a diverse range of materials, including oil paint, acrylic paint, gesso, oil pastel, and charcoal. Santiago's paintings were all scanned to digital format. Next, following an algorithmic editing technique, different elements of the paintings were combined to create brand new digital artworks. As such, Santiago's 200 physical paintings yielded 1,000 unique digital artworks comprising the complete ABSTRACTO collection.

Santiago is the main beneficiary of the collection, and this will provide for access to specialized care for the rest of his life. Santiago's loved ones opted to give the artist a platform for him to shine on his own, and for him to create value in the world through his art. ABSTRACTO is meant for those who see the human sensibility of Santiago's story, and for collectors of fine art by emerging artists from underrepresented minorities. Furthermore, ABSTRACTO champions the Down syndrome and autism communities. A portion of the proceeds is destined towards donations to the National Down Syndrome Society, and the National Autism Association. Santiago embraced what makes him different. Instead of looking at his disability as a weakness, he turned it into his greatest strength. That is because what makes Santiago unique is exactly what gives him a distinct artistic perspective, and what makes his art special.

Visit the website and the Twitter page @SantiagoMakesArt.

---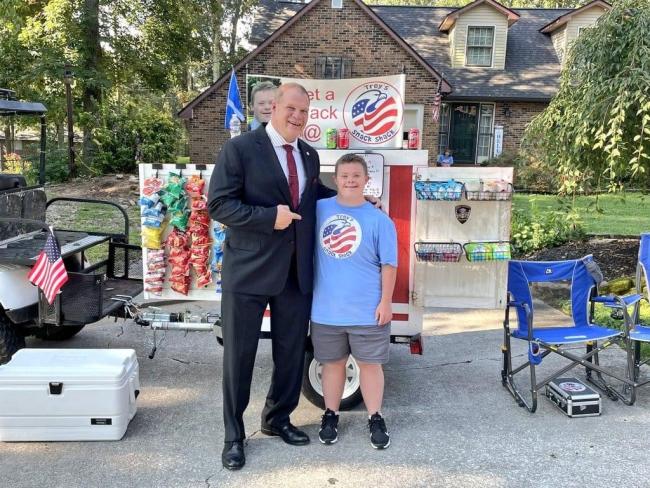 Entrepreneur
Trey Evans
My name is Trey. I graduated high school in May 2022 from Powell High school. This summer I started my own business., Trey's Snack Shack. It's a mobile concessions trailer. I sell snacks, candy and drinks. I am able to help my former school by donating a portion of my profits to their Special Olympics program and their Powell Peps program. I have so many people who have seen me in the community or on social media who have brought me donations of snacks and drinks to sell. I've also had an officer from the Sheriffs office visit with his K-9, and our Knox county Mayor, Glenn Jacobs (AKA Kane, WWE wrestler) visit.. I feel proud to own my own business and help my community.
---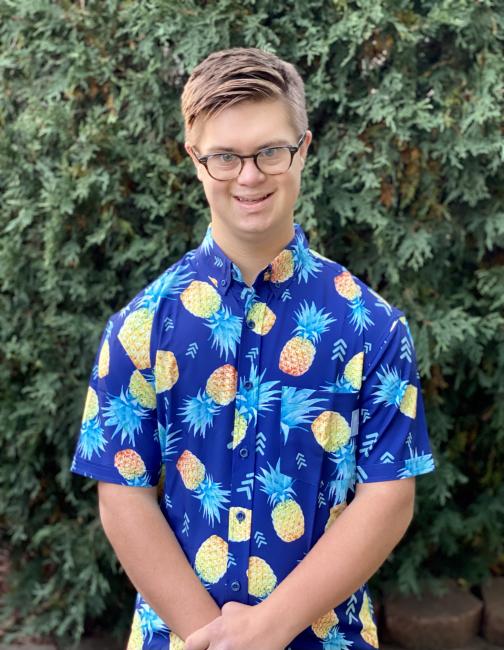 Nate Simon
Nate is 19, and is the CEO of his own Hawaiian shirt company. 21 Pineapples! Nate has been on the radio, tv and has over a hundred gold medals from the Special Olympics. After starting 21 pineapples, he hit one million in sales in merely 6 months. He is also known as the king of TikTok with over 600k followers. Nate was the lead model in this year's LA fashion week. He has modeled for companies such as Culver's. Nate will be featured in a music video that will launch on October 1 for a very inspiring country artist. Nate's success is only beginning, but he loves to share his love throughout the world.

---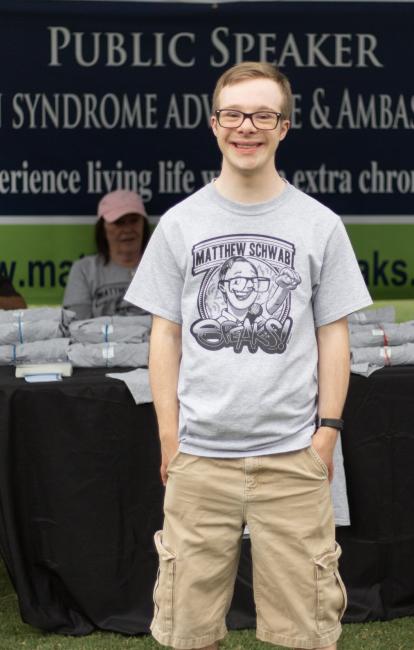 Customer Service & Public Speaker
Matthew Schwab
I'm a 24-year-old North Carolina native. I recently realized a lifelong dream and moved into an apartment with my younger brother in Apex, NC.

I graduated from High School in June 2017 with an Occupational Course of Study diploma. I completed Project Search, an internship-based educational program at Wake Technical Community College.

I currently work at Ruckus Pizza, Pasta & Spirits and 321 Coffee. I've worked at Chick-Fil-A, Fuquay Revolution Volleyball, and at a local movie theater. I also worked in the NC Legislature for State Representative John Bradford.

I also believe that serving my community is important, so I've been a community volunteer for several years.

I am passionate about raising awareness of Down syndrome, as well as all other intellectual and developmental disabilities. I love to speak to groups large and small, about a variety of topics and the impact on those of us with IDD.

Most notably, in December 2019, I gave a TEDx talk! And recently, I was interviewed by Anthony Padilla for his I Spent the Day With… series on YouTube.

I am a dynamic and passionate speaker, and I would love the opportunity to speak to your group too! Please check out my website for more information… www.matthewschwabspeaks.com
---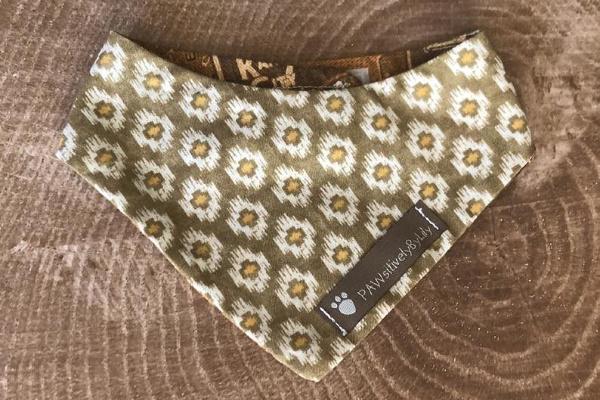 PAWsitivelyByLily
Lily and her family started PAWsitivelyByLily while she was in her high school fashion and design inclusion class. She has fun making and selling dog bandanas and tug toys as well as earrings. Lily is a hard worker and takes pride in what she creates, come check out her amazing products!
---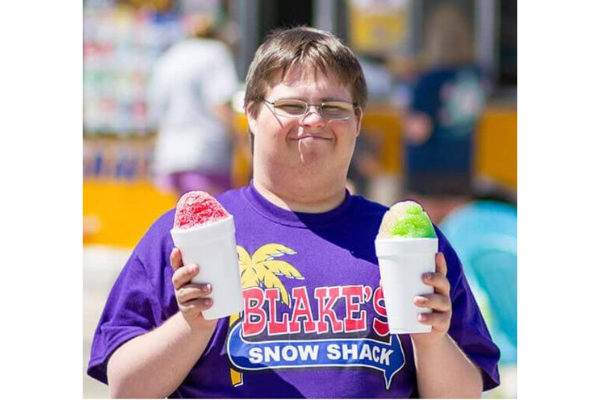 Blake's Snow Shack
It started with snow cones. Then it snowballed. Blake Pyron rolled up his sleeves, stocked up on syrup and opened Blake's Snow Shack for business in 2015. Blake's inspirational story has gone worldwide, with national and international press establishing the Snow Shack as a can't-miss stop on any Texas tour. After all, it serves up two amazing things: crazy delicious snow cones and Blake's million-dollar smile.
---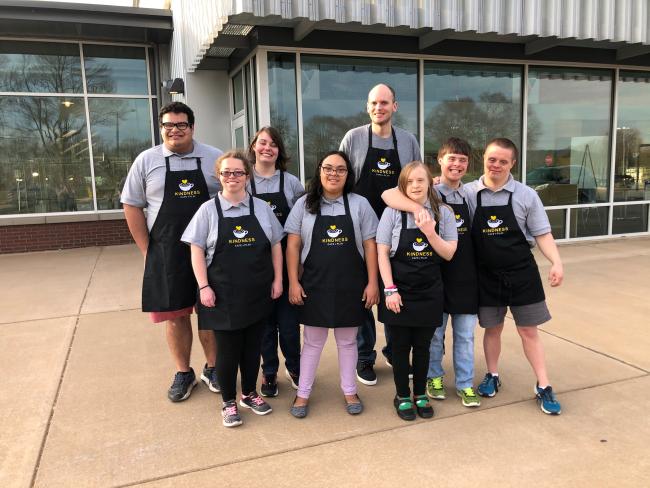 Kindness Cafe + Play
Kindness Cafe + Play is a nonprofit coffee shop that employs adults with cognitive disabilities while creating a joyful, inclusive community space. We offer a wide variety of locally roasted coffee and espresso drinks and delicious baked goods. Located in the lobby of the YMCA in Charlottesville, VA, we're excited to be challenging perceptions while creating meaningful connections.
---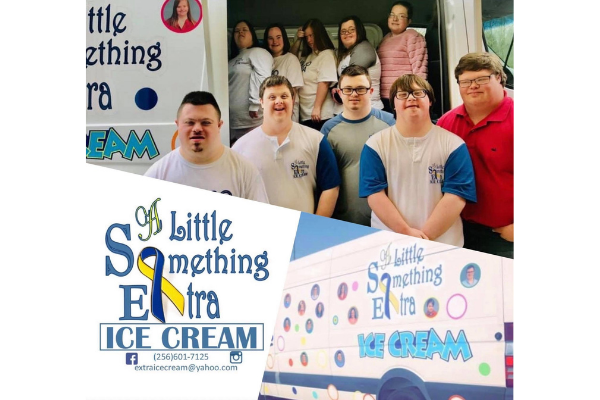 A Little Something Extra
A Little Something Extra was created in 2018, by Anthony and Michelle Norwood, so their son Hunter could have an employment opportunity. Today, there are more than 20 young adults who are trained ice cream experts and work alongside Hunter. A Little Something Extra Ice Cream is truly changing the world one ice cream at a time!
---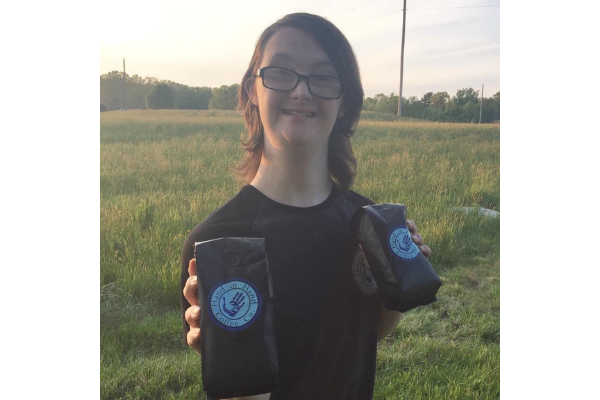 Hand in Hand Coffee Company
We are a family run business wanting to grow and employ other adults with special needs. We offer ordering delicious, locally roasted coffee online and delivered to your doorstep every month. Inclusion Brew is a light and medium roast blend, we have medium and dark roast as well. Whole bean or ground. DRINK COFFEE. DO GOOD.
---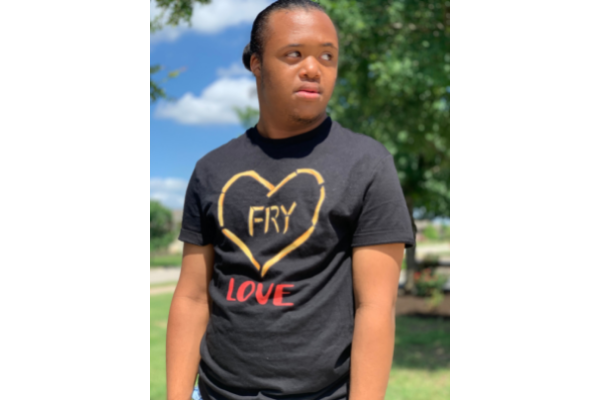 The Fry Guy
Owner and entrepreneur, Ronnie Brown, brings to the table his intoxicating affinity for fries, fries and more fries! Using his crafted technique to create his personal favorite buffalo fries to queso fries, pizza fries, jalapeno popper fries and other slices of gourmet fried heaven, Ronnie's serving up the richest flavors. As an added bonus, he armed foodies with sauces for every tongue's taste – be it sweet, spicy, classic savory or a walk on the wild side. THE FRY GUY has the sauce!
---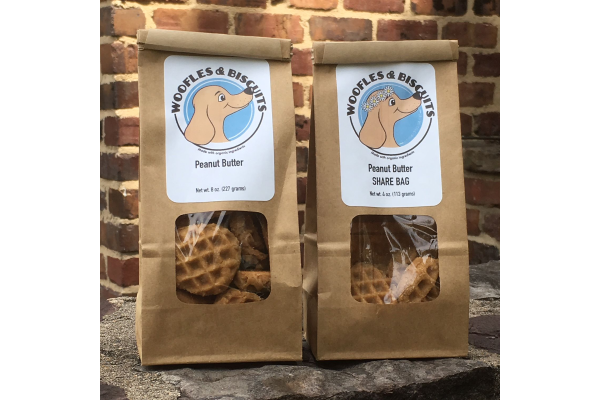 Woofles and Biscuits
Woofles and Biscuits is about organic ingredients, our canine friends, and a young woman named Ashley who uses her abilities to overcome disabilities. We pride ourselves on baking delicious biscuits, made with exceptional ingredients, that your dogs will love. Compare our ingredients labels and guaranteed analysis to other biscuits. You will see the difference. And your dogs will taste the difference!
---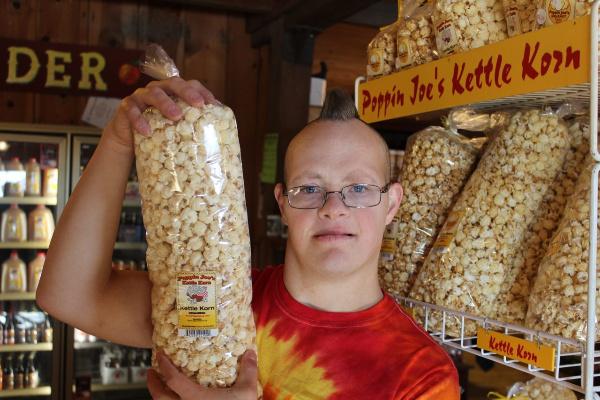 Poppin Joe's
Poppin Joe's Gourmet Kettle Korn was established to show that Joe Steffy, a young man with autism and Down syndrome, is able to work. He is the CEO of this popular business that gives him an opportunity to do a variety of tasks he can chose between while at work each day. The business sells fresh popped kettle korn at festivals, and in local retail outlets.