Election Day is on Tuesday, November 7! Make your vote count and vote for candidates that will help improve the quality of life for individuals with Down syndrome and other disabilities. Explore the resources below to ensure you are prepared to exercise your right to vote.
You can also help us highlight the Down syndrome community on Election Day by sharing a picture of your vote! Make sure you tag NDSS!
Voting Resources
The NDSS Voter Checklist and accompanying Values Inventory were developed to support advocates in understanding their voting rights and preparing to exercise their right to vote. The resources are intended to be used together and can be downloaded here:
There are several options to vote, and you can find out which are available to you by checking out your local government's website. Some options that are offered are early voting or absentee voting – both of which can help you avoid long lines on Elections Day, and you can still take a picture of you voting early or sending it in the mail.
Additionally, your local government website will also provide you with information on how to register to vote. You can often register to vote online.
#NDSSVotes
Are you ready to vote and make sure the Down syndrome community's voice is heard?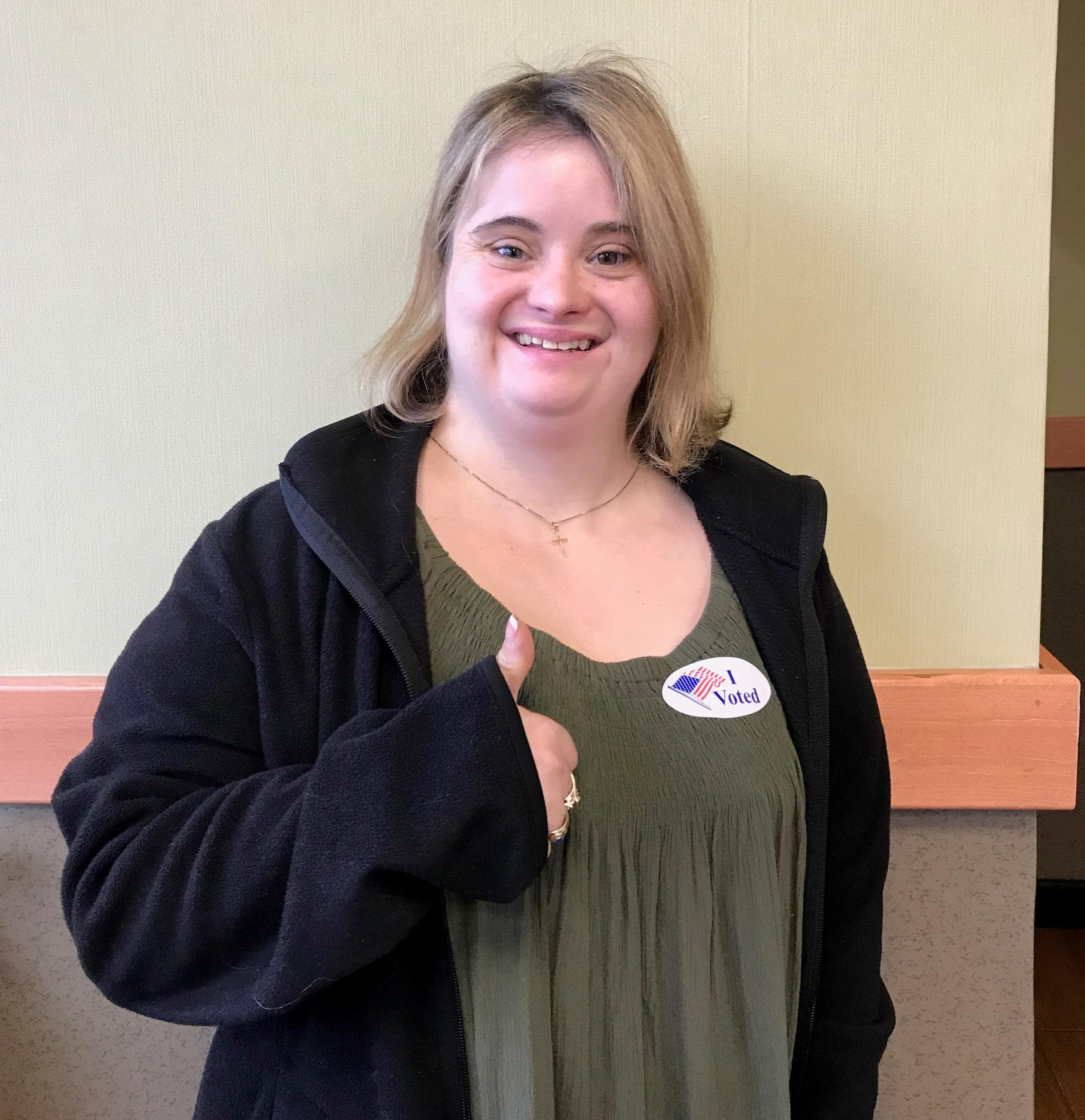 Share a picture of you voting on your favorite social media network and use the hashtag "#NDSSVotes" and/or tag "@NDSS". We'd love to see your voter pictures and share them with our community.  
Here's a short example of a post you can make after you've cast your vote : 
I am a #selfadvocate and I voted to improve the quality of life for those with Down syndrome because #NDSSVotes! @ndss 

Made my vote count for my loved one with Down syndrome and voted for candidates that improve the quality of life for those with disabilities. #NDSSVotes @ndss 

See an example picture here: