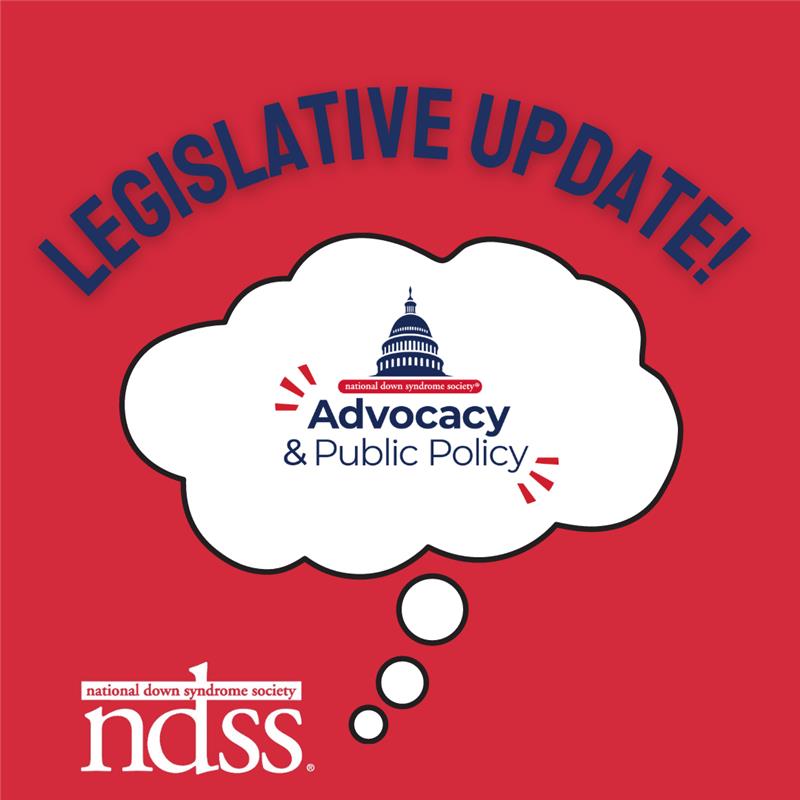 On December 23rd, Congress passed an appropriations package to fund the federal government through the next fiscal year. The package included several investments beneficial to the Down syndrome community. Highlights include:
Increased funding for Down syndrome research at the National Institute of Health through the INCLUDE project

Increased funding for Alzheimer's and related dementia research

Increased funding for special education services and personnel preparation

Increased funding for Medicaid and home and community-based services
The package also included the bipartisan ABLE Age Adjustment Act, which NDSS has been a strong advocate for. The Stephen Beck Jr. Achieving a Better Life Experience (ABLE) Act (Public Law 113-295) established Section 529A tax-free savings accounts for individuals with disabilities and authorized states to develop their own ABLE programs. Prior to the passage of this bill, the onset of an individual's disability had to occur before age 26. The ABLE Age Adjustment Act allows people who have acquired a disability before age 46 to open ABLE accounts. NDSS has long supported this legislation because it not only increases economic self-sufficiency for nearly six million more individuals with disabilities, but it also increases the overall security of the ABLE program for all consumers, including consumers with Down syndrome.
To learn more about ABLE accounts, visit https://ndss.org/resources/able.